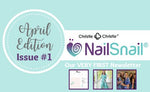 This little project has been in the works for a while now and with the launch of our new website, we thought it only fitting to also launch our newsletter. We hope you will tune in each fortnight as we share our latest blogs, product news, new stockists, tips and tricks and our customer photo of the week. We would love to feature you!
During what is such an unprecedented and challenging time, we here at Christie & Christie would firstly like to take this opportunity to remind our customers to stay home, keep your family safe, look after yourselves and one another. Social distancing is crucially important to all of us, so try and take this opportunity to spend quality time with your little ones and learn through play. Do not put too much pressure on yourselves. Do not compare your days with others. Do not feel you must establish a learning routine. This is new and frightening for all of us, take it one day at a time. We are all in this together. We appreciate your support.
- Julia, Summer, Katrina, Rachel & Emma
(The Nail Snail Team)
We all know the amount of germs little hands can harbour. Correct hand hygiene is so very important. Keeping nails short can have so many benefits, not just hygiene. Great nail care can be a great opportunity to pamper your kids and be a positive self care activity.     
Check out the amazing range of baby goods available at The Memo online store. They have some fantastic products (including the Nail Snail) to help you build a happy home life and make parenting life a little bit easier.
 
Think your Nail Snail isn't performing like it used to? The blade isn't as sharp as it was? That it needs sharpening? It's time to give your Nail Snail a clean. The Nail Snail has been designed to last you years and years! It most likely has a small amount of debris build up. Place it in the dishwasher on the top shelf, or wash it with warm soapy water and it will be working as good as new!
We do recommend cleaning your Nail Snail regularly for hygiene reasons and to keep it performing at it's best.