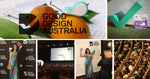 Introduction
The Nail Snail® first appeared as a doodle on a piece of paper at 4am one morning in 2014.
Since then Julia, the CEO of Christie & Christie® and inventor of the Nail Snail® have been nominated for and awarded, numerous prestigious awards and accolades. Her clever invention, with its unique design, is after all, making what was a once difficult task, easier and safer for all involved. 
The business behind this incredible product is Christie & Christie®, a 100% Australian owned company based on the sunny Gold Coast and which employs five work-from-home mums. Who along with Julia, have made it their mission to bring the Nail Snail® to parents and carers worldwide. Hiring work-from-home mums, was a smart, small business decision by Julia. Research has proven that in conjunction with increased flexibility, work-from-home mums are happier and more productive within the workforce.  
A Competitive Edge
So what brought about the now multi-award-winning Nail Snail®? After an accident trimming her own son's nails a few years ago (something that is, unfortunately, an all too common occurrence) Julia made it her mission to invent an easier, safer alternative. With a background in teaching, she has since set about educating parents and carers on the benefits of using the Nail Snail®. Through her demonstrations at reputable baby expos across Australia, Julia has created a dedicated following of happy parents, who are happy to spread their positive experience to other parents, attributing to the success of the Nail Snail® and its award nominations.
When examining its unique features, it's easy to see why the Nail Snail® is by far the most innovative product on the market for trimming tiny nails:
An under-nail-cleaner; to remove any dirt and grime that allows you to see the length of the nail to be trimmed. 

Its patented, V-Shaped, trimmer blade; made from medical-grade stainless steel, that will keep its sharp edge for up to 30 years with no ongoing maintenance.

The addition of a nail file; allowing you to leave a nice smooth edge on the nail.
It also has an ergonomically designed handle, allowing for both left and right-handed use. It has no noisy moving parts that need to be replaced. Combine all these features with the fact that it is a child-friendly snail shape and well, you've got a winning combination! The Nail Snail® received a number local business awards within Australia during its first year of sales, and Julia herself has been invited to then judge some of those awards since.
The awards and honours so far include:
Quite the list for a little snail!
We have also been a part of some other exciting projects such as the Golden Globe Awards in 2019, where we gifted over 100 Nail Snail®s to Secret Room Events, the celebrity swag bag. 
One of our highlights for 2020, was to be announced as one of the products on the 2020 Essential Change Table List from the well-renowned website Mum's Grapevine. 
Australian Good Design Award®
"Such a great departure from the most usual solutions in this space. Strong use case seems like it would be effective and easy to use. The metaphor of a snail is fresh and inviting and offers a great way to cut children's fingernails without scaring them off or causing injury."
The 60th Anniversary of the Good Design Awards® in 2018, attracted a record number of entries. The Awards celebrate the best new products and services on the market, excellence in architectural design, digital and communication design and reward emerging areas of design including business model innovation, social impact, and design entrepreneurship. 
These awards are classed as one of the highest honours for any design innovation in Australia and the Nail Snail® - Baby Nail Trimmer was extremely well received by the judges.  On the 17th of May at the Sydney Opera House, the Nail Snail® was announced as one of the winners of the prestigious Good Design Award® in the Product Design category. For the Nail Snail® to be recognised for outstanding design and innovation is still to date, one of Julia's proudest achievements.
AusMumpreneur
"We are delighted that Julia Christie has won this award, she has created an outstanding business and is an inspirational role model and ambassador for mums in business everywhere. We wish her and all our amazing Ausmumpreneur Award winners every success in the coming year." 
Co-founder Peace Mitchell
The AusMumpreneur Awards are all about recognising the growing number of mums who are achieving outstanding business success while balancing motherhood. A chance to showcase the best and brightest women in business, the awards also provide an opportunity for the Mumpreneur community to connect with like-minded, accomplished, and hardworking women. 
In 2018 Julia Christie was named the AusMumpreneur Product Innovation Winner for her creation the Nail Snail®. A moment Julia described as "very validating" the awards highlight the entrepreneurial spirit, resilience, and professionalism of the growing number of women in small business and are a great inspiration for other mums considering starting their own business.
Big Innovation Award
"We are thrilled to be honouring Christie & Christie® and the Nail Snail®, as they are leading by example and making real progress on improving the daily lives of so many."
                                - Maria Jimenez, Chief Operating Officer of the Business Intelligence Group
The Big Innovation Awards allow organisations from across the globe to submit their most recent innovations for consideration. The nominations are then judged by a select group of business leaders and executives who volunteer their time and expertise to score submissions and provide feedback. 
The Nail Snail® is a brand-new concept. There is nothing even remotely similar, which is why it is such an outstanding and unique product. It makes parents' lives easier and reduces injury to children. A truly global issue. In February 2018, the Nail Snail® was announced as a Big Innovation Award winner for its leading market design.
Mama & Baby Awards
The Mama & Baby Awards are a true opportunity for beauty brands to showcase their best products across several categories including Baby, Beauty, Health, Nutrition, Aromatherapy & Gifts. In a record year, with more entries than ever before and more "10" scores/exceptional feedback, the Nail Snail® won the Editor's Choice Award in the Beauty Shortlist Mama & Baby Awards for 2018.  To have won this award against so many other amazing baby products was another incredibly proud moment for Christie & Christie®.
Roar Success Awards
When contemplating nail care your mind is not instinctively drawn to Natural, Organic or Eco products. Maybe not even the Nail Snail® Baby Nail Trimmer. However, our innovative product has been designed with the aim to tread lighter on this Earth, and in fact, we've won an award for it too!
The Nail Snail® was awarded Gold in the Roar Success Awards 2019, for Best Eco Baby/Children Product for a number of contributing reasons. These include:
Keeping sampling to an absolute minimum

to reduce wastage and negate the need to produce numerous expensive molds. We tried to literally 'nail it' on the first go.

Keeping our colour range small

. We have chosen to stick to our traditional turquoise and have only offered limited run colour options made exclusively for our charities. This has reduced the need to have multiple dyes.

No ongoing maintenance for our product

-no batteries, nor replacement parts 

Longevity

. The Nail Snail®'s medical-grade stainless steel blade, will retain its sharp edge for up to 35 years. Meaning you can pass it down to even your children's children.

Minimal and lightweight packaging

, able to be re-used or recycled.

All packaging is all recyclable
At Christie & Christie® we carefully consider our design, manufacturing, and packing – even the way we conduct our business as we understand that our conscientious choices will hopefully reduce our impact on the Earth that we are leaving for our children. To have been recognised for our efforts by the Roar Success Awards was so reassuring that we are on the right track.
Lux Parent & Baby Awards
In case you missed it, we were also recently named as the winner for the Lux Parent & Baby Awards Best Baby Nail Trimmer! We have won this award TWO years in a row! This is a UK Magazine and we were beyond thrilled to receive this recognition on the international scene. These awards in particular like to highlight products that are designed to help parents cope with the various challenges that arise during one of life's most rewarding and beautiful journeys….and we all know what a challenge trimming tiny nails was before the Nail Snail®! 
But that's not all
As previously mentioned, the Nail Snail® was even handed out in the Secret Room Events Celebrity Swag Bag at the 2019 Golden Globe Awards. The goodie bags were bursting at the seams with multiple items in the 'Family Bag' created especially for parents of children under five. So of course, they had to include the Nail Snail®! So now even the celebs have the inside scoop on how to trim their little star's nails with ease. See the swag bag featured in TV Insider. 
Mum's Grapevine is one of Australia's most trusted parenting websites for new mums and dads. Whilst not an official award, we think being named in the Mum's Grapevine Change Table Essentials List is a pretty amazing accomplishment! As baby nail trimming is one of those essential tasks that unfortunately does not take care of itself. For the team at Mum's Grapevine to pick us as the tool for the job, is like a local business award win to us! Grab yourself a copy if you haven't already. It has everything you need to set up the perfect and practical change table.
We've also been picked by another top parenting site, Babyology, as the best way to trim baby nails, the editor describing the Nail Snail® as a product that makes "trimming nails a total breeze." Julia has also been featured on Australian by Design, nominated multiple times for Telstra Business Awards, and the National Business Brilliance Awards just to name a few.
With its innovative and just plain good design (yes I am biased), it is no wonder that the Nail Snail® is becoming the increasingly recommended best way to trim baby nails.
The multiple awards and honours it is receiving both locally, and globally are a true testament to its ease of use and why parents all over the world are asking their local pharmacies and baby stores "Do you stock the Nail Snail®?"
Written By Rachel Gazley & Summer Vrhovac